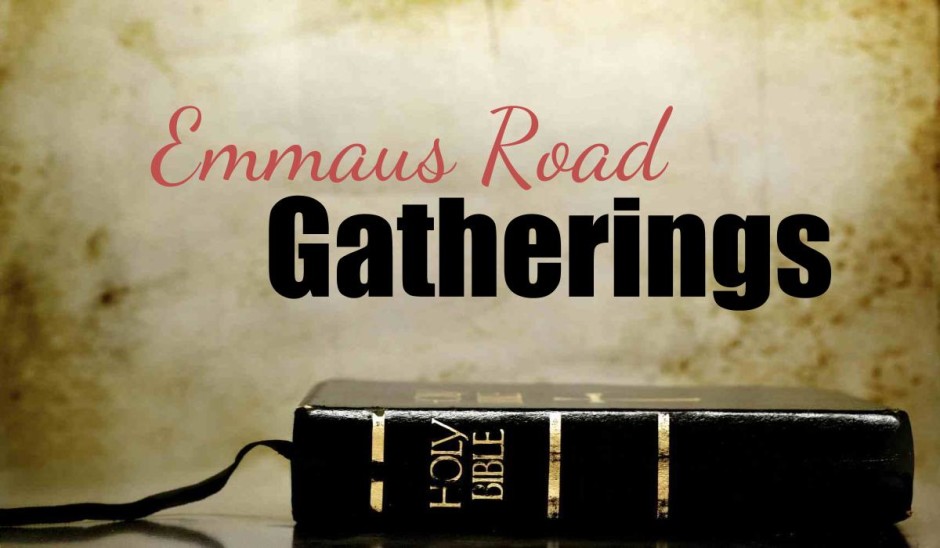 Let us hold fast the confession of our hope without wavering, for He who promised is faithful; and let us consider how to stimulate one another to love and good deeds, not forsaking our own assembling together, as is the habit of some, but encouraging one another; and all the more as you see the day drawing near. (Hbr 10:23-25)
Emmaus Road Gatherings (ERGs) are weekly gatherings of believers to worship together, study the Scriptures together, and to strengthen one another in faith as we see the coming of Jesus and the Day of the Lord drawing near.  These gatherings are focused on strengthening the body of Christ in our city to walk in faith and Godly wisdom as we prepare to walk through the unique and intense dynamics which will precede the return of Jesus and the establishment of His Kingdom on the earth.
Our meetings are organized to have a time of teaching and a time of worship and prayer – waiting on the Holy Spirit to move in our midst.
Bible study topics focus on community, the cross, the resurrection, the end times, and being a biblical witness of the Gospel unto death. 
Go to the Calendar page to find out the ERG schedule.
* All ERGs are very family friendly.  Your kids are always welcomed to join us. Sorry, there is no childcare during the teaching times.