This is the audio from the discussion at our Sunday Gathering on Feb. 26th. It touched on many issues that are touching our community right now including death, sickness, injustice, lack, theft, painful relationships, etc. I pray it is an encouragement to you all.
This is a pic of the board that we are referencing in the discussion.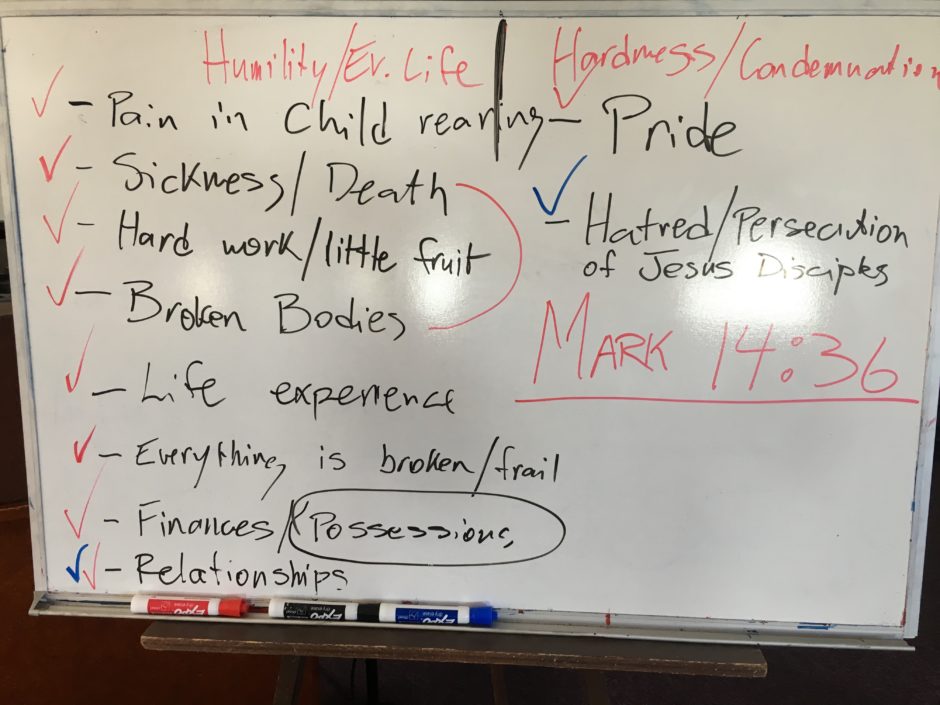 As always, these are not polished recordings of teachings, but discussions that we had on a Sunday morning. Children sometimes interrupt, and babies sometimes cry. If you can get through all of this then I think you will find it edifying.