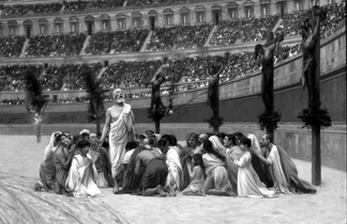 This Summer we had John Harrigan out to do a seminar with us.  John Harrigan is a church planter and  missiologist who lives in Kansas City, MO with his wife, Lydia, and three children. He travels and teaches on the Cross, the Great Commission, and the return of Jesus.
It was an awesome time of fellowship, worship, and the Word.  The teachings during the seminar laid a very solid framework for understanding the whole storyline of the Bible.  He used lots of charts (embedded in the notes) to illustrate the simple "Gospel Timeline" within which the theology of the Bible was presented.  I strongly recommend taking some time to go through it.  Blessings.
Gospel of Christ Crucified Seminar with John Harrigan (July '12):
Right-click the links below to save it to your computer.